Steve Davis "Stevie-D" nickname given to him by the late Jackie McLean
Born in Worcester, MA in 1967, Davis was raised in Binghamton, NY and graduated in 1989 from Hartt School's Jackie McLean Institute. It was with McLean's guidance and recommendation that Davis landed his first major performance with Art Blakey in NYC. In 98' Steve winning the TDWR (Rising Star) Trombone Category and later named consecutively as Trombonist of the Year by The JJA – (2010-2013). 
Widely regarded as one of today's leading voices on the trombone. His lyrical, hard-swinging style first gained him broad recognition. Steve has released 20 albums including: Think Ahead (2017), Say When (2015), For Real & Gettin' It Done (2014) featuring his longtime musical colleagues Larry Willis and Nat Reeves along with drummer Billy Williams, saxophonists Abraham Burton (For Real), Mike DiRubbo and trumpeter Josh Bruneau (Gettin' It Done), in addition to over 100 recordings with names including: Chick Corea, Freddie Hubbard, Horace Silver, Cedar Walton, Hank Jones. In 2018 his original composition "Optimism" was included in Christian McBride's Grammy Award winning album "Bringin' it". Steve Davis' latest release with his sextet "Correlations" (label: Smoke Sessions Records) Steve features Joshua Bruneau, trumpet; Wayne Escoffery, tenor saxophone; Xavier Davis, piano; Dexron Dougles, bass; Johnathan Barber, drums; Caro Baptista, percussion on "Batista Revenge".
He leads his groups All-Star quartet Larry Willis (Alone Together/Mapleshade 2006) and his exciting, Outlook Quintet featuring rising stars Mike DiRubbo (alto sax), David Bryant (piano), Dezron Douglas (bass) and Eric McPherson (drums) regularly performing at Smoke and Smalls Jazz Club (NYC); The Greater Hartford Jazz Festival, Baltimore's Eubie Blake Center, The Richmond Jazz Society, Hartford Jazz Society.
Steve's Latest Recording
Bluesthetic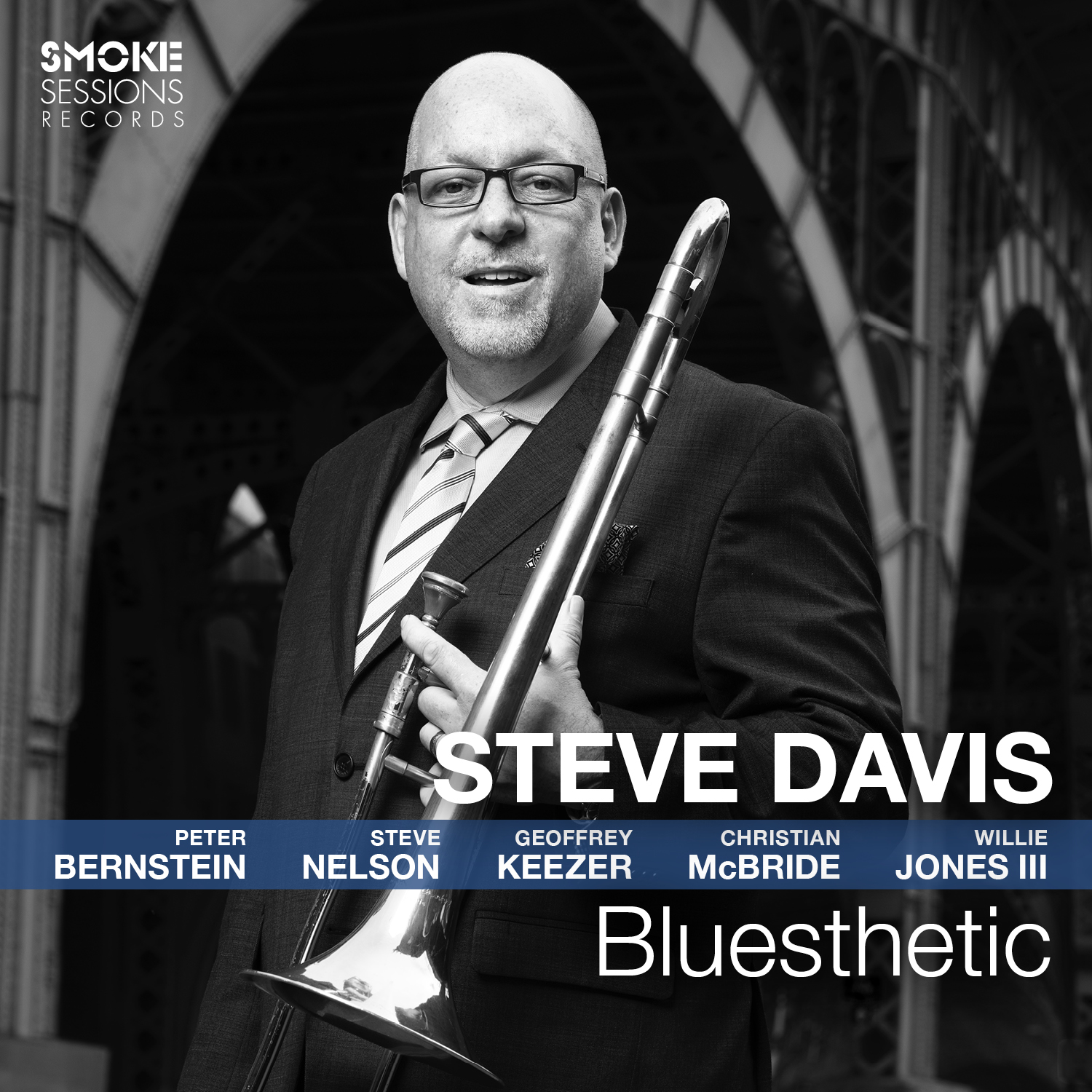 Buy Links
iTunes
Amazon.com